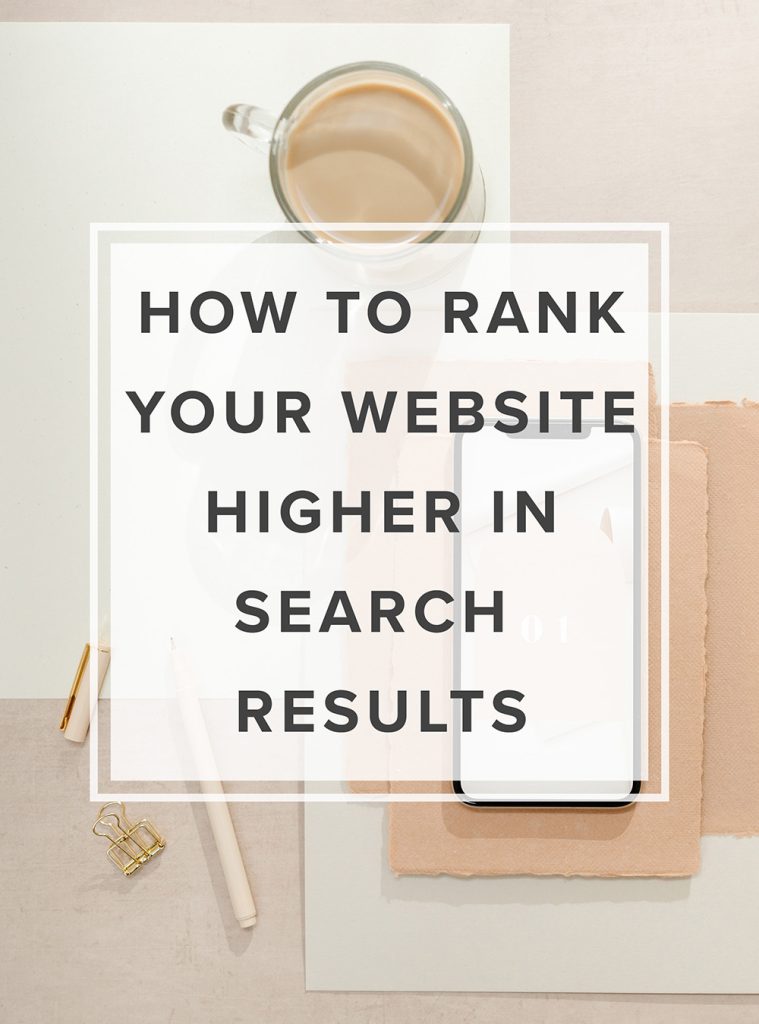 If you have your own site, you know how important search engine rankings can be for driving traffic to your website. If your website is low on the search results for search engines, especially for a Google search, you will see much lower website traffic than you will when you have a high search ranking.
Generally speaking, you want to make your website as useful as possible to your audience – that will rank the site higher in search results. With that said, there are some things that you can do to get better odds of higher rankings. Shall we?
10 Things You Can do to Improve Your Website's Ranking in Search Engine Results
1. Familiarize Yourself With Search Engine Optimization (SEO)
Search engine optimization (SEO) is the process of optimizing your website's content so that search engines are more likely to provide more organic (or unpaid) traffic from search results. There are a wide variety of ways you can improve your site for SEO, including making it easier for crawlers to understand what your pages are all about. The clearer the purpose of your web page is to a search engine, the higher your search rankings will likely be!
Using a variety of SEO tools to optimize your on-page SEO is a great starting point. However, if you're not comfortable with keyword research, using Google Search Console, or running a Google Analytics account, hiring an SEO company that understands how to work with Google's algorithm to improve your search rankings is a great investment in order to improve Google rankings.
Recommended: Learn SEO
2. Update Your Content Regularly
One of the things that search engines want to see is that a website isn't stale but is up-to-date and has fresh, relevant content. If you have an older website, it's possible the CMS (content management system) that you use may not be as SEO-friendly as something like WordPress or one of the other major open-source CMS systems out there. For a long time, Wix had a bad reputation for being SEO unfriendly but have recently made changes to address that.
It doesn't have to be constant changes to your page content, it could be regularly uploading a new blog post and/or creating new pages! The odds are that as you go along, you'll get better at what you're doing, anyway, so there's a very good chance that you'll find content on your website that will need a little light editing.
Recommended: Keep your finger on the pulse of your specialty by regularly reading content in groups & forums in your field. Quora would be a good place for several people, while others might benefit more from Reddit or LinkedIn.
3. Use Keywords in Your Titles and Content, Especially for Local Search Results
We need to point out here that keyword stuffing is bad, so don't do that. Search engines will, however, use your keywords to help determine what your site is about, so putting relevant keywords in your titles and keyword phrase(s) within your content can help show search engine crawlers what your site is about. If you use keywords that are relevant to your local area, people in surrounding areas are more likely to find you as well!
Recommended Free Keyword Research Tools: Moz, Semrush
Recommended Paid KW Research Tools: Ahrefs
4. Use Header Tags (H1-H6) to Organize Your Content
Header tags, or heading tags, are HTML elements that you should use to format your text. In order to get a higher ranking on a search engine results page, you want to utilize these tags in your content to indicate topics & subtopics in your content. This is important because search engines like to see clear formatting like headings, bold or italicized text. Using this will make your page easier for crawlers to understand and help you get better Google rankings as well as making the page more useful to your readers.
Traditionally, website owners should use one H1 for the page, an H2 for a main topic on the page, H3 for a subtopic of the H2 & so on.
5. Optimize! Your! Images!
In addition to writing engaging articles that draw readers into your website, you will also want to optimize your images for the web. Most people won't bother looking at an image if it doesn't pop out immediately when they open a page and there's really no need to have a massive file on your webpage – looking at you, photographers. A web browser will only display up to 300dpi & most websites don't exceed 2000 pixels wide for the entire page with most embedded images really only needing 800 pixels wide, depending entirely on how the image is being used & the page's design, of course.
Make sure you add alt tags to images on your site so that Google & other search engines can make sense of what's going in the photo – this is also an accessibility issue for browsers that don't load the image. When it comes down to it, this is a big part of what can really help your search rankings! Your image alt text should briefly describe what the image is displaying.
Recommended: Spring for a copy of/subscription for Photoshop to optimize your images for web use or find a designer that can process these for you.
6. Optimize Your Meta Data
Meta data is information about your pages that helps search engines figure out what your site is all about. Things like the page's meta title, meta description, and external links are all part of meta data. Don't be too wordy or repetitive with this and definitely don't try stuffing it with too many keywords. Putting together a comprehensive description with at least one target keyword is likely to help with search engine traffic a great deal.
The meta description is one of the most important parts of optimizing your meta data. You know the text that you see under a link whenever you make a Google search? That's the meta description! The text in the link is the meta title. As users scan the Google search results, the meta descriptions help them choose a result, so it's important to make this description relevant to what people are likely to be searching for.
7. Try to Get Quality Links from Relevant Websites and Repair Broken Links
The stronger your domain authority is, the more backlinks you'll get. When doing SEO for almost any site, it's important to build up a large index of quality links to and from authority sites. Link building helps establish strong domain authority and ensures that your site is seen as reputable by search engines. The highest quality sites on the internet have very high domain authorities established over years of consistent efficient content production.
Broken internal links can be one of the biggest things to affect your Google search ranking. Having broken links on your site can send a negative signal to search engines that you don't care about the user experience.
8. Optimize Your Website Design for Mobile Display
Mobile devices have rapidly become the most used devices for viewing websites. Most of the search traffic that comes to your site will be from a mobile device. If your website is not optimized for mobile devices, you're going to be losing a significant amount of traffic from search engines. Google has long been giving preference to sites that have been optimized for the mobile experience, so if your site isn't mobile-friendly, that's something to fix quickly.
9. Reduce Your Site's Loading Speed
Google first started talking about site loading speed as a ranking signal back in 2010 and has mentioned it several other times since then. This means that users who are more impatient will opt to choose a different result if they feel your page takes too long to load. It's important to keep in mind that the user isn't the only one who can affect your rank based on their patience; Google bots crawl pages much faster than human beings do so every extra second increases the chances of them leaving before crawling all the pages they intended to.
You don't need to be an SEO or web developer in order to make your site faster, there are many tools available that will automatically test your page speed and provide you with detailed instructions on how to improve it. Some of these options include PageSpeed Insights, GTMetrix and Pingdom. These tools might seem overwhelming at first but after a few tries, you'll get used to them very quickly & they provide fairly detailed tips on how to improve your website's loading speed.
10. Design Your Website with the User in Mind
Remember that appearance matters with websites – if someone is searching for a medical website and they find a website that looks as though it's geared more towards people shopping for children's toys, they're probably going to leave the site and find another one. Whenever you're building your own site, keep your target market in mind. If you need help with this, ask for feedback from friends and family before you launch it.
Take a look at other websites that are reaching your target market! You should never plagiarize content, not only for the ethical issues but because Google will penalize a web page that uses plagiarized content. However, you can take cues from websites that are doing well with the search algorithm and adjust your digital marketing plan and website content accordingly.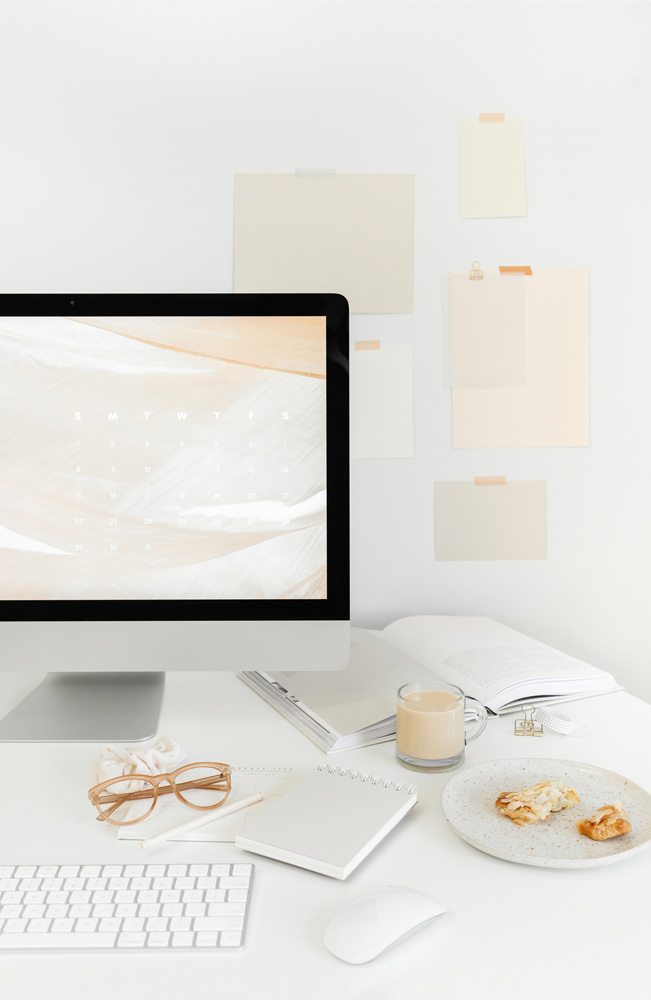 This is far from a comprehensive list of what a website owner can do to improve their search rankings & how they might go about doing so, but it's more than enough to get one such person well on the way to search stardom. 😎