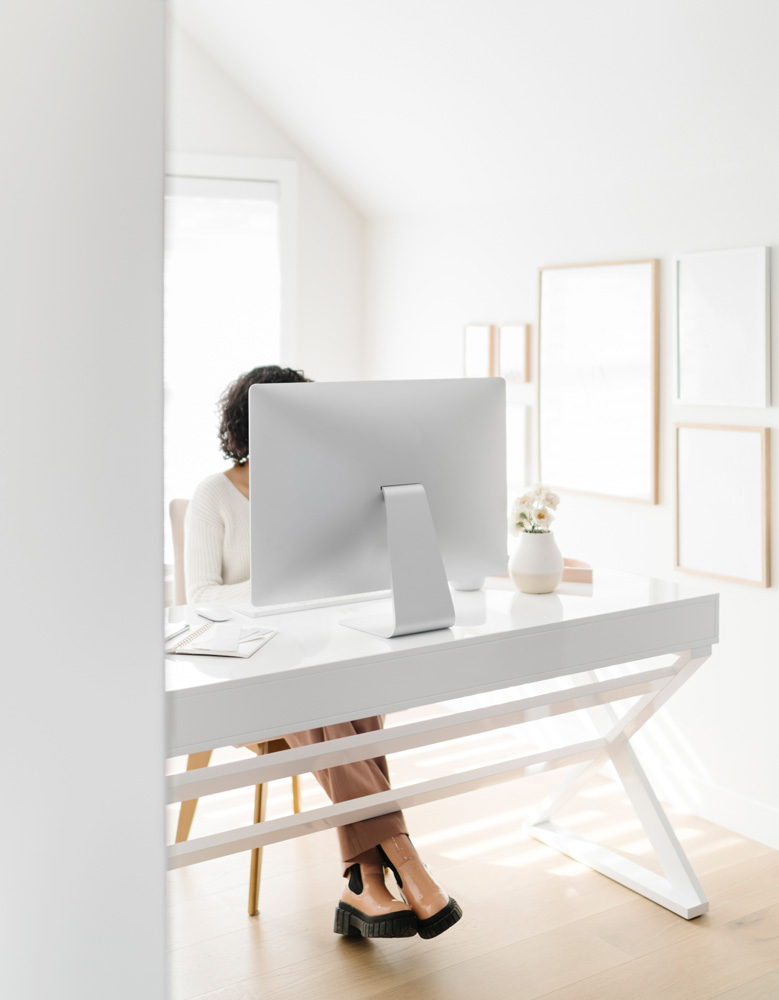 Websites. Could there be a more complex, detail-oriented side of the design industry? How do you make sure that you're using the right website builder and hosting provider or optimizing your site properly for search engines? How do you use Google Analytics effectively? If it's your first website, getting your web address and coordinating with a web hosting company can be a struggle. But the most frustrating part? Figuring out all of this and realizing: You don't have all of the content for your web developer to use during your website building. So, what do you really need to get your website project started?
3 Things That You Need to Create Your Small Business Website
We've been doing small business website design for a while now, and we've come up with three things that small business owners NEED for a website. I should caveat this, too — these are the things you need to have in place before you hire a designer! You NEED these in order to have a website, but you should also have them squirreled away before invest in hiring someone for your website. Why? Websites have a lot of moving parts. You need to know ahead of time what domain name you will use and the color scheme you plan to follow.
If you have these three things before you commission your own website design, you're going to be in good shape!
Your logo is the first visual representation of your brand that people will see & connect with. Your website will be one of the best & easiest ways for people to find you. How do you get them to remember you, and continue to come back? You could have a really badass product, but will that be enough to build trust & credibility? You need a brand! It's more than a logo — it's across the board: your business name, your logo, your colors & fonts, your additional elements, how you talk about your business, how you present your business, and so on. Your brand has a personality, so your website needs a personality, too — after all, it is largley based on your brand.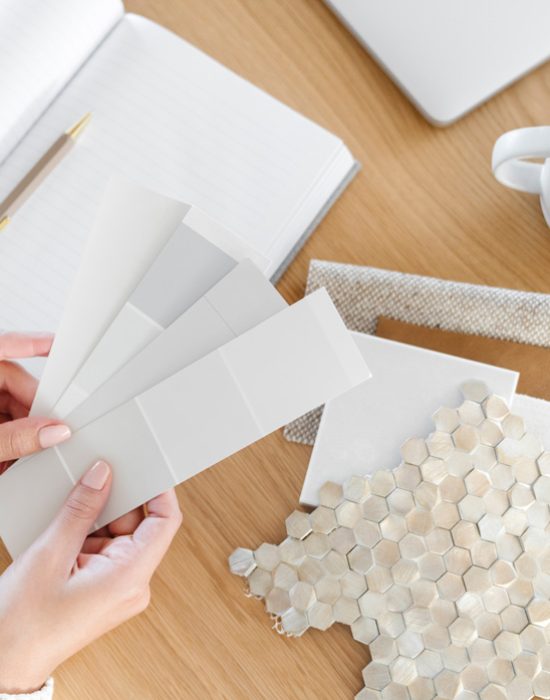 Having a brand in place will ensure that your website also looks amazeballs. It means that your brand and your website will look cohesive — someone should be able to look at your business cards, your Facebook page, and your website all side by side and see an obvious connection. What you don't want to do is order template business cards from a random printer, use a product image for your Facebook cover, and have absolutely no logo or connection on your website. I ALWAYS recommend having a brand in place ahead of any website design — it's much easier to design a brand, and then base a website off of it than it is for a website to be designed, and then attempt to fit the brand into the aesthetic of the website.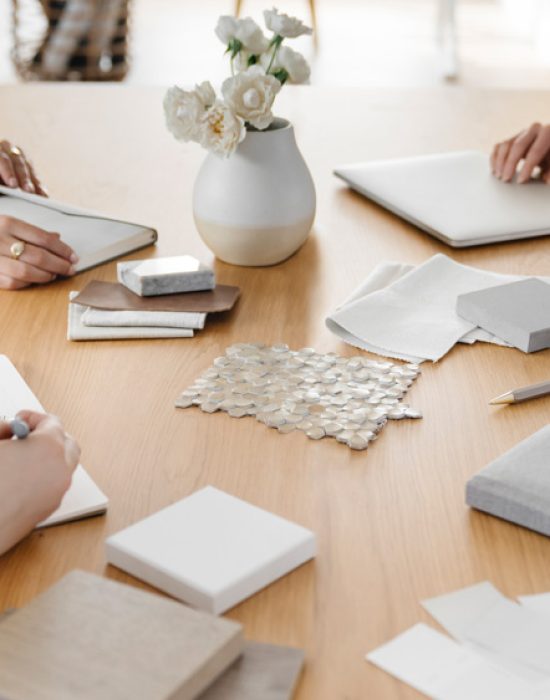 Verbiage, content, words, information! You need this for your website…otherwise, what's the point?! As a sidenote, we provide SEO-optimized content authoring for our custom website projects. If your topic is a little more specialized & requires specific knowledge that only an expert like yourself would have, you can provide that data to your web designer for optimization to ensure that not only is the information accurate but it's also useful, meaning it can rank higher in search results.
Our recommendation is to have a plan ready for placing your verbiage into your content management system. List the page titles you'll want on your website — "pages" are the links people click up in the menu — Home, About, Contact, and so on. Organize your high quality content for each page with these page titles and prepare at least 1-2 paragraphs for what you'll want people to read when they land on your website, and click through your pages. If you're working with us & providing all of your own content, we'll happily optimize it for search engines to provide an SEO-focused website.
If your web designer doesn't provide optimization, you'll also want to consider whether or not you want to hire someone for search engine optimization. When you first put your business online, your entire website is brand new and your website content hasn't been proven to search engines. Making your fresh content desirable for users who are searching for the content that may be on your website will not only drive visitors and increase traffic to your site, but it will make your website rank higher in search engines like Google!
We work with so many creatives — photographers, authors, interior designers, stylists, hair & makeup artists…the list goes on! Stock imagery is pretty cool, and it provides a great helping hand to pull your website together. However, you'll need to provide images for your own work! Your business is unique and small business websites should always show their uniqueness through their web design and web content. Whether it's something you made and want to sell in the online store of your e-commerce site, or a beautiful image you took, it should be your own. It should accurately display your work & your skills, and should represent your business or products like no one else can.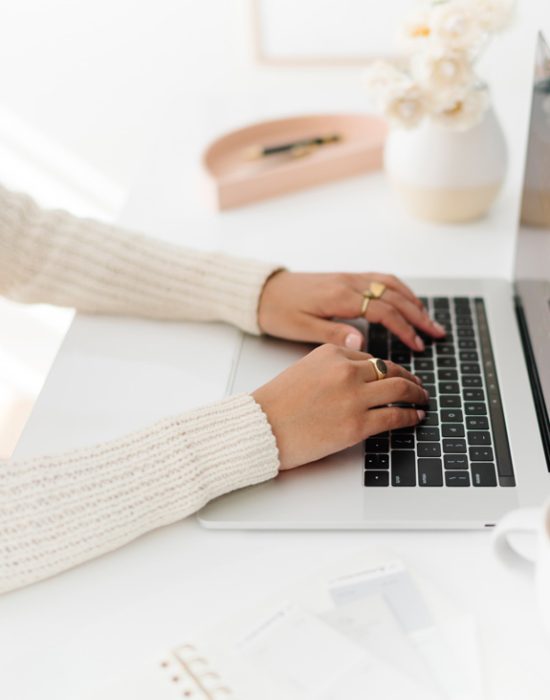 You'll also need images of your smiling face, because people love to connect with others when they view a website! I always check the about page, because I like to know who is behind any given company. Connecting with your audience is important. I like getting a feel for the person I'm doing business with!
I highly recommend, prior to beginning a custom website design, that you have a bunch of images to choose from! Whether it's headshots, pictures of your work or your entire portfolio, or even images of your work areas, you'll connect to your website so much more if you're able to see your actual photos in it! It'll also save you the trouble of scrambling to get images taken care of when your website designer requests them from you. You can always rule out images that you have already chosen, but it can be a huge struggle to find additional images if you've already chosen the perfect images and ruled out everything else.
Proper Planning & Preparation Are Key
Whether you're creating a website with a platform like WordPress, Squarespace, or Shopify, your content is the most important part of the website build. The content that you use will make or break the website design and will be the driving force behind your website's success! If you have any questions about what website content is needed, from text content to images and product descriptions to blog posts, contact your website builders to get guidance on what you should be creating!