How do I improve my website rankings?
Understanding SEO is a beast and quite an undertaking for a small business owner. It's not impossible, though, so we do want to arm you with the best information possible.  (And, we're always available to perform these services for you, as well.)
What else can I do to improve my website rankings?

Speed, simply put, is what you should focus on. There are a handful of tools that will help you to identify items that are slowing your website down that can help you speed up your website. Be aware, though, that you should never make any changes to your website that you can't undo – some of the suggestions that a website owner will act on based on these tools can make the website appear a bit … strange. The top tools we recommend are Google Page Speeds Insights, GT Metrix, & Pingdom Tools. It makes sense when you're trying to improve your website rankings to focus on what Google thinks since they're really the ones that are determining the SEO landscape but some of their notions may be impractical for several website owners. As an example, they're going to pitch using accelerated mobile pages (AMP) for a website's mobile pages but that might not be the best idea for every website such as an eCommerce website or if the website owner is passionate about preserving a specific look & feel across all devices, so take the recommendations with a grain of salt & stay true to your vision.
Also, your website should be secure (padlock in the address bar) & if your host doesn't offer free SSL certificates what are they even thinking? You can get a free SSL certificate from Let's Encrypt. Secure websites do get a slight boost in search results nowadays but it's really just ensuring that your website visitors are protected while they're on your site by encrypting communication between them & your site.
What's a good plan of attack to improve my website rankings?
Start with initial SEO setup to ensure that everything is in line with what a search engine needs to properly index the site.
Begin building links to your website to get out of the sandbox as quickly as possible – there are a variety of different ways that this can be achieved, depending on the nature of the website & the site owner's motivation level. The more links pointing to your website, the quicker search engines will pick up on the fact that your website is important to people & the quicker it will begin to rank.
Continue to improve your content & respond to your rankings.
Have an actual continuing SEO campaign. An SEO campaign is similar to an ad campaign in that you really do need a budget for it if you're not doing it all yourself but it differs from ads because people respond much more favorably to organic content.
Can I learn to do this all myself?

Of course! If you're technically minded & you don't mind staring at numbers & analyzing new algorithms, you're probably a good fit for it. Learning how to provide top-level SEO services even for a single website is a continual process but it probably takes about 3-5 years to become proficient for most folks. When someone first starts learning SEO, it makes absolutely no sense & it's really easy to make rookie mistakes that can cost the website big time over the years so if you're going to go it alone, be prepared to invest in your education from reputable sources & definitely do your homework.
A Little Food for Thought
Most business owners are looking to save money, especially those that are just getting started. We understand this, having been in that position ourselves.
SEO, though, is truly an investment into your business.  Without good SEO, the only places you'll be found are word of mouth (super important), or on social media, which is its own beast that requires massive amounts of time (and some capital, for advertising) for it to be effective for a business.
On top of the 3-5 years of learning & educating yourself to become proficient, you'll also be looking at around a $2,000/year investment for the tools needed to get the job done appropriately.  Considering the time investment, and the monetary investment, you may be further ahead to hire an expert. (That's us!)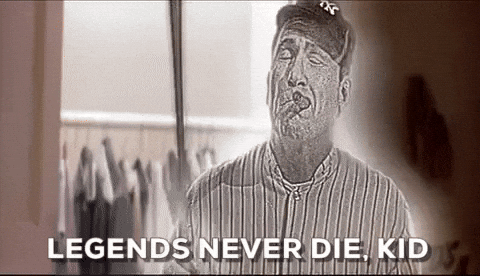 While we truly believe that your SEO Plan of Attack should be comprehensive & on-going, we know that there are any number of circumstances that may keep a business owner from deciding to push forward. Our mission has always been to get businesses like yours the help they need, whether it's logo design + branding, website design, or other support services. So if you're asking yourself, "How can I improve my website rankings?" you've come to the right place – we can help.
Currently, we only offer SEO to our Business Support clients & we're able to provide various services that can help with your SEO, depending on your specific needs. One of those options alone can help boost your website's rankings, so if on-going SEO isn't in the cards for you, we'd encourage you to consider something like a press release, citations, social presence, or even rank monitoring to keep a pulse on your website's performance & ranking.
Have questions?  Get in touch!