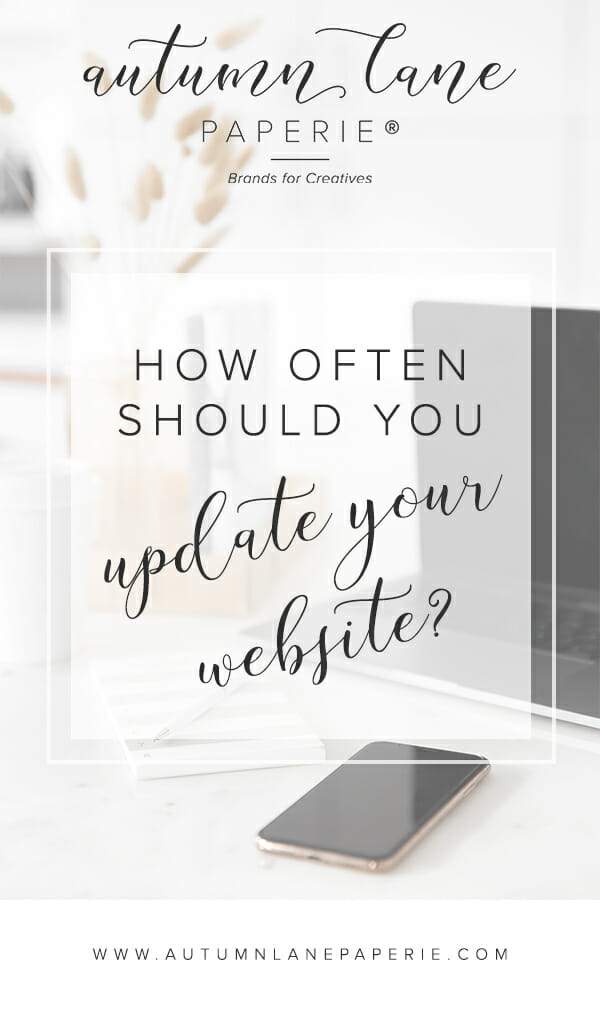 So, really…how often should I  be updating my website?
TLDR – you need to be updating your website all the time.  Here's why:
All websites need new content.
Don't ever throw out old, existing content.
(unless it's cringe-worthy)

Perform website updates based on changing situations, services, stock & availability.
Update your old content to better optimize for search rankings.
Conduct (at least) annual reviews of your website content to determine what content should be updated.
Improve on the existing content using a version of skyscraper writing.
Your site needs to have good content (for real).
By now, we're hopefully all aware that a website needs to have good, quality content & plenty of it in order to compete for search result rankings (remember that total number of websites counter from a previous post?) so we're all on the same page that there needs to be new content for new websites. New websites that don't add content also look a little weird, like what is the website owner trying to do with it? Is there a lack of vision or a lack of understanding? Is it even a real business?
Don't overthink it, but do pour your passion for what you're doing into your blog posts & don't be afraid to let your own personality shine through. That will help weed out conflicting personality types while sending a bat signal to your ideal clientele.
If you haven't taken the Myers-Briggs personality test yet, I recommend that you do so, you'll be surprised at the insight you'll gain into your own personality & those of your loved ones! There's also a free version of the test & here's a tip, your personality can change over time. I (Jeff) retook it for the purpose of this exercise & came out this time as an ISTJ-A but when I first took the test years ago I was an INTJ-something or other.
Dust off the old furniture to show it off to folks who appreciate quality.
Ok, so what happens after your content has been in place for a while, is it even worth keeping around? The answer is 100% yes because it's an established resource but Neil Patel's site has an interesting piece on what you should be doing with your old content, which isn't just letting it sit there but updating it as needed. The upshot of the article is that it's beneficial to a website to update old, established content to optimize it even more for improved search rankings & it describes how the popular CRM, Hubspot, increased its organic traffic over 100% after updating old blog posts.
Updating your old content also shows that you're committed to improving & honing your craft & you don't want to leave anything out for general consumption that may be inaccurate after a period of time has elapsed.
Perform website updates when things change.
It seems like a real "no duh" statement but many a website owner forgets to update the information on their website whenever there's a change in company information like contact information, someone joins or leaves the company, the company moves, the availability of services or products change, etc. Since your website's primary function is to inform your prospective clientele, it needs to be accurate & if there's dated information on your website, it can throw things off a tad.
Also, if there are changes in your industry section, you should review your website info to make sure that you're in line with the new laws, trends, or whatever it is that has changed.
Update your old content based on your SEO campaign.
Using the tools of the trade, you should have a pretty good idea where your site is in search results for specific key words & phrases & you probably have a pretty good handle on where your competitors are ranking, too, so you should be able to quickly identify areas of opportunity that make sense for your website to rank on simply by updating your old content. If you have a blog post on using a particular dress for a specific social event but that dress type has gone out of style now, update the post to show the evolution of the design & where it is now, that's the sort of thing that people really enjoy reading, if they follow fashion.
It can also give you, as the boutique owner, ideas on where your shop should be headed as you're researching your content to make sure that you're not presenting ridiculous ideas or missing some glaringly obvious items that have just hit the shelves.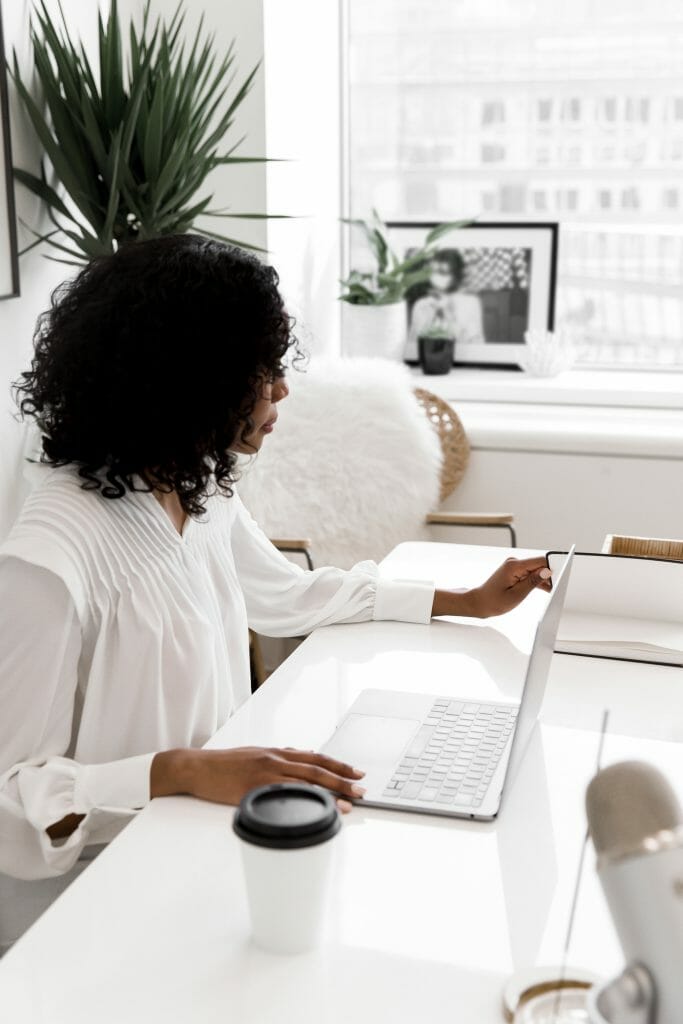 Conduct periodic reviews to decide on which content to update.
If you look at your rankings, it's going to be pretty easy to decide on which URLs you need to give some love to in order to increase rankings. Of course you want to rank #1 for everything but it takes time, planning & reacting to the reality of the situation & search engines' algorithmic updates & looking at your rankings over time for each URL will present you, the experienced website owner, with obvious easy wins.
My personal opinion is that if you have a URL that's at least on the first 5 pages of search results, it's worth thinking about how to improve that URL.
Use skyscraper writing to update your content.
I kind of touched on this already with the dress comparison but essentially what skyscraper writing refers to is taking existing content & building on top of it, improving it for future readers. What's the point of the content? Is it to provide a comparison of different services? Is it to help the reader decide on what service best fits their need? Is it to provide guidance on how your process works so it's easily understandable? Is it just a fluff piece & if so, did you at least put a funny pic in it?
The idea behind skyscraper writing isn't a new one, it's just editing & refining the message behind the original content.
So how often should you update your website? All the time, amigos. All. The. Time.
But, we get it – updating your website can be a time-consuming drag if you aren't entirely certain what you're doing.  We can help.  (Don't forget – we do this all day, every day!)
Not sure what needs updating?  We can help with that, too.  Drop us a line – let's figure it out together!